Chasing along that old family tree the other day, I found a connection to a Major John Tate, father of Cassandra Tate Williams (
b.

1765

in

North Carolina,
Death
1851, Bradley TN)
Daily garment for woman in 1770
Major Tate had a story about his will, which didn't have a great source given.
However, by looking further, checking out various people in Find-A-Grave who had links to their cemetery sites, and then some RootsWeb info, there were more sources given.
Finally the data was quoted. Ah, I'm a happy genealogical researcher when that happens.
So I dumped the original story from my ancestor's page and added the ones that gave good references.
Cassandra Elizabeth "Cassiah" Tate
Cassiah Tate's husband, Frederick Andrew Williams, 1764-1831, is a direct ancestor of my mother's father's mother's family. And since my mother's father died very young, I've never known anything about that lineage.
The next problem to solve is whether or not Cassiah was really his child, and part of that problem includes the two birthdays for him saying "ABT 1739 in Virginia" and "1735 in North Carolina."
I have a lot of Ancestry.Com records in which he is listed as being born within a year of 1735 in North Carolina but without any sources. So how about the other man of the same approximate age, being born in VA?
He was either born in one state or the other, I think.
And several accounts use his will as a reference,..
The source says:
SOURCE: "Caswell Co., NC Deed Books 181701840 by Katharine Kerr Kendall. Deed Book S pgs 23-24
"On 19 Dec 1776, John and his wife, Sarah, sold 219 acres adj. Widow Yancy, William Pettit and Samuel Waddy to Richard Swift of Louisa Co., VA.
John died intestate prior to 10 Mar 1785 and his brother, Zephaniah Tate, was admr. and guardian of his six children."
So he died prior to Mar 10, 1785.
The source of his title Major states:
According to the Colonial Records of North Carolina, Vol. X, 1775-1776, page 204,
"Saturday 9, 1775, the Congress met to select Field Officers of the Minute Men and the Field Officers of the Militia; John Tate was selected as second major for Guilford County Militia, serving under Colonel Ransom Sutherland.
There are two pay vouchers for John Tate, located in the State Archives in Raleigh, for his service in the Revolution. Further research in the State Comptrollers Papers show that John served as a private in the Revolution.
He was not only in Guilford County, NC militia on Saturday 9 (no month given) 1775, he also sold some land in VA in 1776. I think a clerk may have written Saturday rather than September 9, for the date, but we won't know, unless we check a calendar for 1775.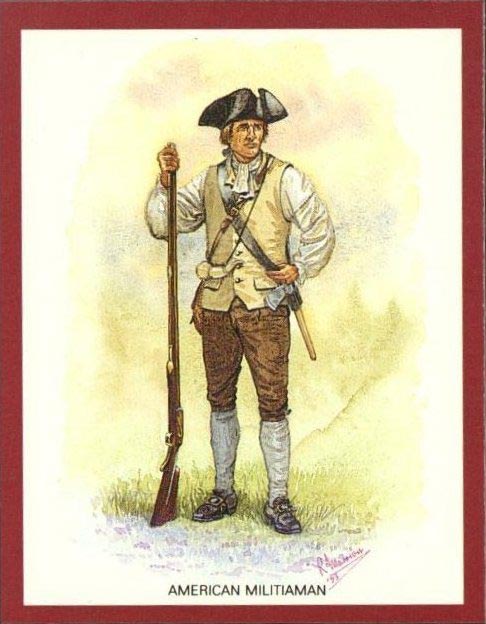 But I've looked at several descendent's Root's Web sites, saying they have records of the Tait Family, and it basically gives me a headache.
I found a Kesiah Tait, connected to a father named Zachariahs, son of John Tait...but I'm not at all sure this is Cassandra Elizabeth, supposedly daughter of John Tate who served in Guilford Militia.
So I will continue to let these ancestors lie in peace. And maybe someday it will make sense, whether or not which one was in which relationship to another.